---
Eating Disorder Treatment Center Serving All Genders
Personalized Programming in a Safe, Healing Environment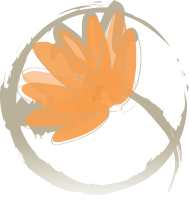 "Thank you Carolina House, for helping me find my inner strength. I am forever grateful for everything & everyone at Carolina House!"
– a former resident
Welcome to Carolina House
We are here to remind you that you are worth fighting for, and without a doubt, beautiful.
Welcome to Carolina House
At Carolina House, we believe that everyone should feel safe and welcome while receiving eating disorder treatment, regardless of their race, gender identity, sexuality, religion, or world views. Since 2006, we have been a trusted source for eating disorder treatment for women age 17 and older. Over the years, we have expanded our services to support adults of all genders who are struggling with eating disorders and certain co-occurring mental health concerns. The care we provide emphasizes transformation on a whole-person level, promoting healing of the mind, body, and spirit. Our goal is to help each of our clients find the inner strength to make the changes needed for lasting recovery.
Full Continuum of Care
Everyone heals at their own pace, which is why we offer several levels of care to meet our clients where they are in their recovery. Residential treatment is available at The Homestead on our main campus and at The Estate, which are both located in Durham, North Carolina. We also offer a partial hospitalization program (PHP) and an intensive outpatient program (IOP) at our Raleigh, North Carolina, location. Within each of our programs, we provide personalized eating disorder treatment for each client, ensuring that everyone receives care that reflects their unique needs.
Safe, Serene Environment
What remains consistent across our locations is a sense of safety and serenity. The environment at each Carolina House location encourages our clients to connect with nature and find moments of self-reflection. Whether by doing yoga in the treehouse at The Homestead or working in the garden at The Estate, our clients can pause and get in touch with their inner selves in unexpected ways. At Carolina House, our clients can set aside their daily worries and truly focus on achieving recovery from an eating disorder.
What's special about Carolina House?
Our approach is collaborative and highly personalized, born out of true empathy and compassion.
Why our facility for eating disorder treatment?
At Carolina House, we recognize how challenging it can be to accept the ways that an eating disorder has impacted your life, and we revere your courage in seeking out treatment as you begin on your journey to wellness.
Situated in a serene and peaceful setting surrounded by beautiful trees and greenery, Carolina House offers you a tranquil environment where you can escape from the stressors of your everyday life and focus solely on recovery.
Offering residential and outpatient care to adults of all genders, Carolina House specializes in helping individuals overcome the struggles they are facing as a result of eating disorders.
Whether it be anorexia, bulimia, binge-eating disorder, or related concerns, Carolina House is equipped to provide the comprehensive care necessary for defeating these disorders and creating a life that is happy, healthy, and full of purpose. Our treatment approach is designed to encourage self-exploration so that individuals can develop and implement transformative, nurturing habits as their new way of living.