Carolina House Alumni Retreat 2019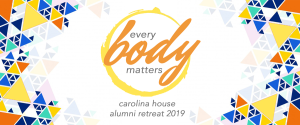 Join us for our third annual Carolina House Alumni Retreat on Saturday, October 12, 2019! Come as you are and celebrate recovery in this annual day of reunion! Click here and register today!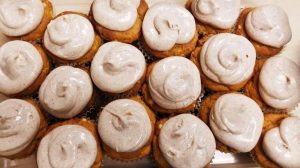 The secret to these easy pumpkin cupcakes is a box of yellow cake mix. With pumpkin puree and a dash of pumpkin spice, these cupcakes are so soft, moist and flavorful and pair perfectly with the delicious cream cheese frosting! Click here for the full recipe!
Don't forget we have three free support groups offered at our Raleigh location!
Don't forget we are always looking for alumni testimonials and speakers! Contact McCall if you are interested! 
---
Let's Facebook About It
Have you joined our Carolina House Alumni Facebook group? It is a private and closed group we created as another avenue of support and inspiration for our alumni. If you would like to join, you can either friend 
McCall Dempsey
 or have another Carolina House alum add you! And if you are on it, please continue to post and share!